Company History and Our Mission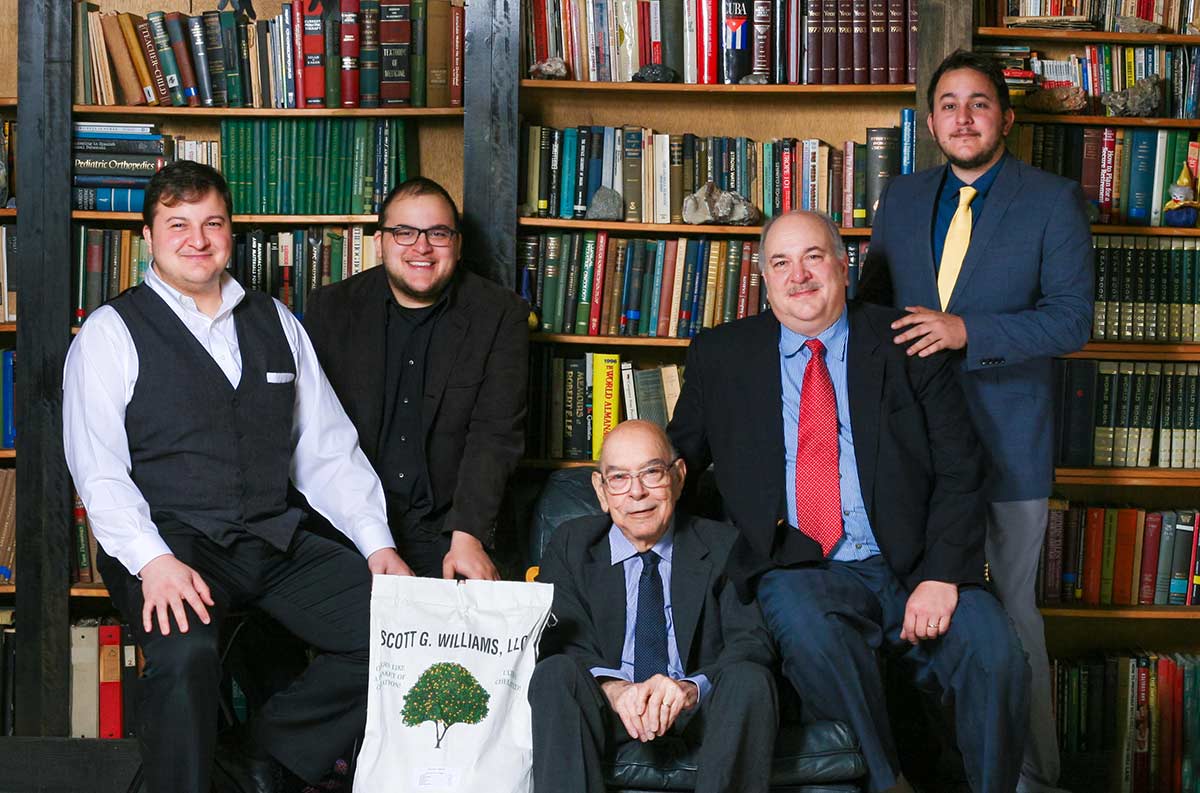 SGW's original partners, Gold Kist Inc. and Scott G. Williams Company, trace their roots back to the 1930's and 1976, respectively. Gold Kist was an agricultural cooperative that began during the Great Depression to help farmers survive terrible economic times. The co-op flourished and, in 1997, had sales of over $2 billion (primarily with chicken farmers) with a fertilizer division of $500 million in sales. Around 1985, Fernando began a small micronutrient company, Scott G. Williams Company. This company was later merged with Gold Kist in a joint venture that became Scott G. Williams, LLC. Before that, Fernando served as environmental manager of his father Max's operation. Max Muñoz began Tri Chem Company in 1976 from research work he had done with the U.S. Bureau of Mines and the U.S. Army Corps of Engineers. He developed chemical processes and began selling products into agriculture. He later sold his interest in the company. Fernando Muñoz, the owner and general manager of SGW, consolidated his ownership of SGW in 2001.
The fully-owned manufacturing plant sits on 11.5 acres in Conyers, Georgia – 20 miles east of downtown Atlanta, Georgia. The plant is 1/3 mile north of I-20 – a major highway that provides easy access to the United States agriculture markets as well as world-wide exports through the port of Savannah. The manufacturing facility contains two acres under roof where a fully-equipped manufacturing plant produces granular pellets, soluble chelated powders, and other products. Products are shipped around the world and are shipped bulk, in ton big bags, or 25 kg/50 pound bags.
Fernando has been general manager since the company's founding in 1997. His education includes degrees in engineering, law and theology. He has worked as an attorney for the United States EPA and as Environmental Manager for an agricultural chemical firm. SGW staff have included men and women with experience in the discovery, development, trial, sale, manufacturing and marketing of agricultural and other types of chemical dry and liquid products. Sales are worldwide with representatives in several regions of the United States, northern and southern China, Indonesia, and several Latin American countries.
After many requests, we have developed a web site to sell smaller quantities of our products. Please visit www.greenribbonfertilizer.com to purchase several of our products in 5 pound bags or 32 ounce, one gallon and 2.5 gallon jugs.
SGW is committed to continue to innovate by anticipating the requirements of the men and women who work in agriculture every day. Our philosophy is to work closely and to keep contact with customers and markets. Access to raw materials, agriculture universities, and some of the finest growers and distributors in the world fuels our growth and expansion.
We are committed to improving the delivery of nutrition in agriculture. By making the nutrients more effective, efficient and highly bio-available, more food can be grown on less land. These goals are crucial for the future. In this way, we can achieve our ultimate mission - ensure enough good food for all people on the planet.