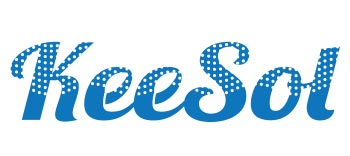 KeeSol Soluble Powders are specifically formulated for use in liquid applications. KeeSols are made using the US-patented Ultra Chelation™ technology developed by Scott G. Williams, LLC to create highly soluble secondary and micronutrient fertilizer inputs.
KeeSol is made in single element formulations - boron, calcium, copper, iron, magnesium, manganese, molybdenum, and zinc - or in custom made mixes. KeeSols can be used directly in water or mixed into liquids containing most types of NPK, fungicides, herbicides, pesticides, and other agricultural chemicals.
KeeSols are currently sold in a variety of packaging options. Customers can choose to purchase these small particle powders in one ton or one metric ton bulk bags. Although some custom packaging alternatives are available, customers currently purchase KeeSol products in 50 pound or 25 kg bags.